Designing a food producing city – Game Workshop
Are you interested in urban farming and how it relates to Hamburg? Do you want to learn more about local food production and share your vision for the city? Get in the Game!
On June 16th and 17th, we are organizing four separate board game sessions on urban farming with the upcoming or soon to be established Food Cluster Hamburg and Future Food Campus at Fairytale Rooms, Karolinenstraße 7/8, 20357 Hamburg. The event aims to bring awareness and spark interest in the future of growing and consuming food in Hamburg!
The game is designed to express how you envision the areas of Hamburg being part of future food production. During the game, you will learn about the connections between the city food chain elements and how they influence areas such as greenbelt, city center, suburbs and your neighborhood on the urban level.
Join us, and block by block, create a food chain in Hamburg that you'd gladly join!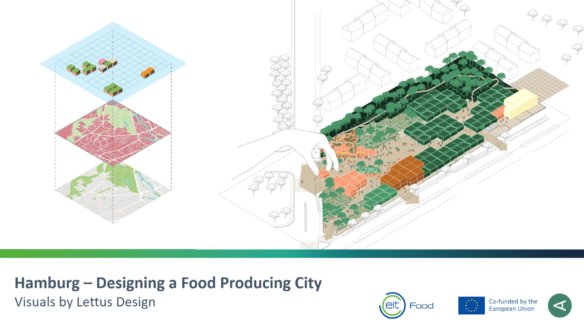 Signup for the Workshop