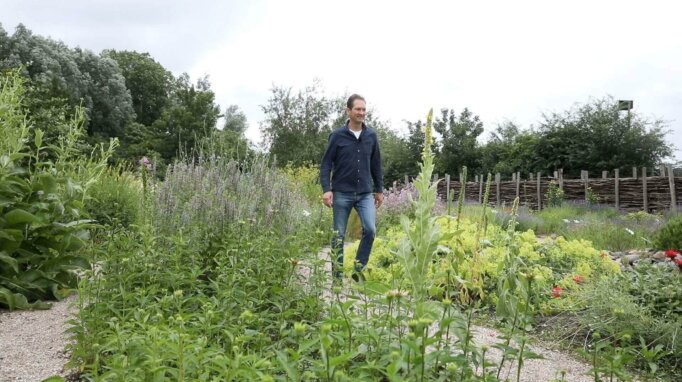 De Moestuin' (The Allotment) is a unique place with an organic vegetable garden, a carpentry workshop, a shop and a lunch café. The fruit and vegetables grown here do not only – partly –  feed citizens of Utrecht, they also cultivate community and empowerment. De Moestuin is a social enterprise that employs 70 people with a distance to the labour market.
Working at the (home) office, sitting behind our desks all day and the lack of a front- or backyard or even a balcony. It's a reality for many urban dwellers around the world. Utrecht, the 4th largest city in the Netherlands, is no exception. That's why places like De Moestuin are so important.
"It would be fantastic if we could go back to our roots working with our hands. Growing our own vegetables. Living closer to nature. It can lead to substantial health benefits as well, as people experience less stress, living a healthier life would be great," explains Pieter Jagtman, director of De Moestuin. He firmly believes that within cities, we should look back at how things were before: every city had its food supply surrounding the urban area. 
"I think it's important for cities – if it's possible because space is very scarce – to start growing food the old-fashioned way. To produce food in the outskirts of the city, to create green lungs around our cities. It's healthy, better for our climate. And it's good for the residents to enjoy sustainable and local food. That way, we can restore the connection with our food."
A social enterprise with people at its heart
De Moestuin is a social enterprise whose main goal is the vocational integration of people outside the conventional labour market, for example, those with physical or cognitive differences, or other reasons that might bar them from seeking employment through traditional channels.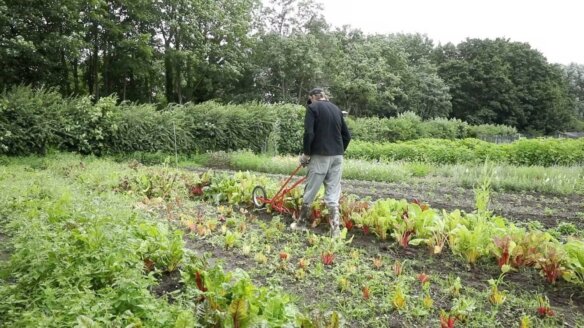 De Moestuin employs 70 people with a background in psychiatry or addiction care. They work in the 2,5-hectare (6.18 acre) organic farm. There is also a lunch cafe, an organic grocery store, and a greenhouse for events and special occasions. Besides that, De Moestuin hosts children's parties and organises educational events for schools. 
Local products with a story
De Moestuin has 200 'harvest members', urban dwellers who come to harvest their own vegetables, fruits, flowers, and herbs every week. Produce is also sold in the vegetable store and restaurant of De Moestuin, as well as distributed to local restaurants and an organic shop in the city.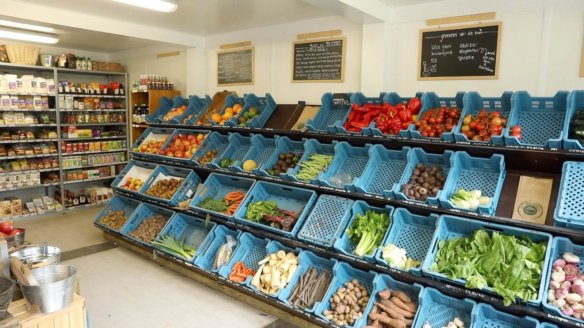 "We grow more than 50 different kinds of vegetables. We also grow herbs, fruits, and flowers. Organically grown vegetables are in high demand. Lots of people want to eat tasty and sustainable food, so we haven't been able to keep up for years."
In addition to the fresh produce, De Moestuin offers eggs from their own chicken, jam, chutney, and cake from their own kitchen and an ever-growing collection of delicious products from organic entrepreneurs in the neighbourhood.  Every product has a story. 
"We think it's important to opt for local products. Our dairy is from "De Hondspol", a fantastic company that produces organic-dynamic milk. They work with people with a distance to the labour market, and focus on nature and our environment, just like we do." 
Were you inspired by this story?  Make sure to sign up for our monthly newsletter, with more stories about cities turning into sustainable urban delta.