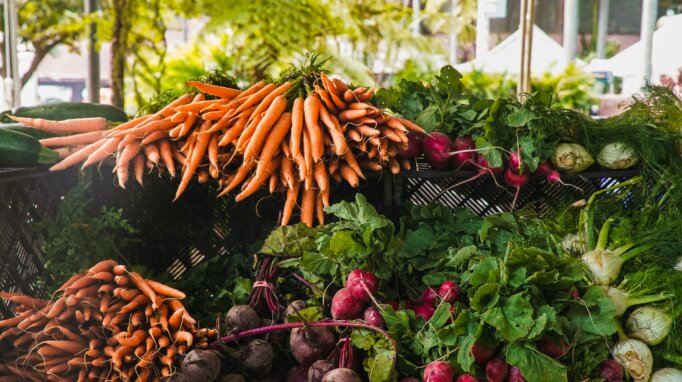 When it comes down to food, many city governments want to up their game. But where to start? This is where the Milan Urban Food Policy Pact comes in: a concrete working tool that enables city governments to contribute to more sustainable, healthy and equitable food systems.
In 2014, the Mayor of Milan decided to launch an international platform aimed at tackling food-related issues at the urban level. Since then, over two hundred cities have joined the Milan Urban Food Policy Pact, a framework for change that recommends 37 actions within all levels of society. From aligning city departments that impact the food system to turning best practices into policies and making sustainable diets widely accessible: there is a lot city governments can do to make a difference, and they can start today.
About the Milan Urban Food Policy Pact
"The Milan Urban Food Policy Pact is much more than an international agreement: it is an international community of cities that take steps, discover what works and what doesn't and share their knowledge amongst each other", explains Filippo Gavazzeni, Head of the pact's Secretariat within Milan's mayor's office. "Because of this, the framework is ever evolving."
"It all starts with creating an enabling environment that allows government officials and other stakeholders to start building a better food system", Filippo says. Because of this, governance is the first of the six categories the Milan Urban Food Policy Pact covers (the others are: sustainable diets and nutrition, social and economic equity, food production, food supply and distribution and food waste). "Amongst other things, strengthening urban stakeholder participation, supporting local and grassroots initiatives and developing a disaster risk reduction strategy are all part of this first step."
Related: Local, sustainable, illegal? How policies can make or break the future of food
Holistic approach
Once cities have sorted out their governance, they can start focusing on other aspects, such as promoting sustainable diets and achieving universal access to safe drinking water in urban areas. In addition, supporting food banks, community food kitchens, healthy public meals and emergency food pantries to ensure access to healthy food for all citizens form an important part of the Milan pact. And of course, steps to produce food in harmony with nature, shorten food chains, minimize food waste and boost the circular economy are provided.
Because of its holistic approach, the Milan Urban Food Policy Pact contributes to many of the Sustainable Development Goals, a blueprint to achieve a better and more sustainable future for all initiated by the United Nations. "As a city officer, I am deeply convinced that the sum of local contributions in cities can instigate change globally", Filippo says proudly. "As long as we put our minds to it and work together, anything is possible."
If you are inspired by these stories and want to make a difference in your own city, sign up for our monthly newsletter for the latest updates on the future of food and the city.