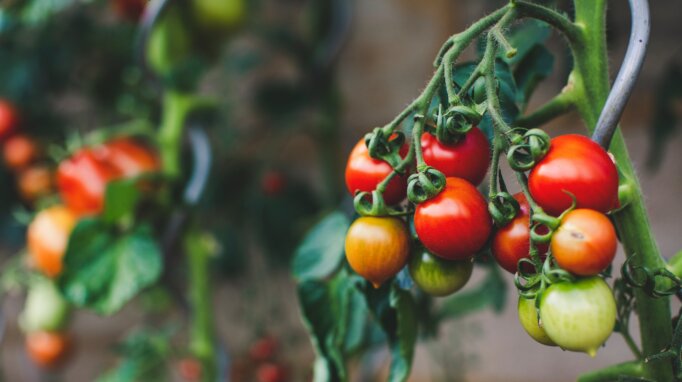 How can cities organize themselves in the most impactful way? According to sustainable food systems planner Joy Carey, it all starts with food. Joy: "How we produce, trade, eat and waste food influences the most pressing issues: from climate and ecological breakdown to human health and well-being, from poverty and justice to animal welfare."
"Sustainable urban food systems are extremely powerful. They have the potential to transform cities", Joy Carey explains. "We would be seeing edible landscapes that are wildlife and pollinator friendly. Schools would visit urban farms and food education would be part of the curriculum. In schools and hospitals, daily healthy and fresh meals would be served. Urban dwellers would have the opportunity to learn how to grow their own food and cook a proper meal, and they would be involved in creating urban food policies. And of course, food would be locally grown and transported fossil free."
Bristol Food Network
Over the last twelve years, Joy has worked with cities and city regions worldwide to create more sustainable, climate proof and resilient food systems. In addition, she is the founder of the Bristol Food Network: a non-profit that supports, informs and connects communities, organizations and businesses who want to transform Bristol – one of the world's Gold Sustainable Food Cities – for the better.
During all of this, Joy discovered there are many things city governments can do to improve their food systems. "Make greener decisions when it comes down to land use. Get the right kitchens in new housing developments, so that people are stimulated to cook. Supply schools and other public institutions with healthy meals. Design shorter supply chains that effectively connect rural and urban areas. And teach people the skills and confidence they need to properly feed themselves."
Community building
But where to begin? According to Joy, finding a group of motivated people is a good starting point. Joy: "Go where the energy is, the enthusiasm. As soon as you have a group of stakeholders, identify your shared priorities and start acting." Assessment tools can help you figure out whether you are moving in the right direction. "But don't overassess things either. Always ask yourself: is whatever we are researching really the thing we want to focus on? Otherwise, you will end up with loads of data on topics that turn out to be outside the scope of your true focus."
What citizens can do
In addition to city governments, when it comes to sustainable food change, urban citizens can also make a difference. Joy: "If possible, you can use your money and buying power to make better choices, like buying local and organic food. You can also reduce your food waste, start growing some of your own food – even if you only have a balcony – and support community projects you truly believe in. Give them your time and positive energy and before you know it you have become part of the solution."
And to Joy, that is what truly matters. "Trying to change the system sure can be challenging. But as long as I can remember I have been interested in food, the soil, health and our planet. Sustainable food systems just make so much sense to me. It is my belief in a better world and the passion and enthusiasm of the other pioneers out there that keep me going."
Are you inspired by this story? Make sure to sign up for our monthly newsletter and get the best stories about sustainable urban food production delivered straight to your inbox.