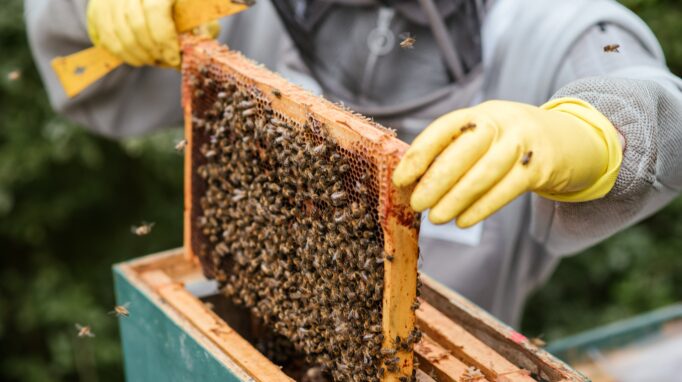 Everywhere around the world, cities are picking up on urban beekeeping to combat declining bee populations and boost local agriculture. This rise of urban beekeepers is a great development for cities, as healthy bees make a healthy planet and healthy people.
According to the UN global assessment report, a million wildlife species are facing extinction at an unprecedented date. Due to intensive farming and climate breakdown, thousands of types of bees are among them. And that whilst these little buzzing creatures play a crucial role in the Earth's ecosystem, and by extend in securing our own wellbeing. Bees are essential for biodiversity and crop pollination. In other words; if you care about feeding yourself, you should care about bees.
If you care about feeding yourself, you should care about bees.
While both honey and native bee populations have seen better times, the good news is that everywhere around the world urban beekeepers are trying to change the tide. Because as it turns out, bees thrive in cities. In fact, urban bees have a bigger winter survival rate than their rural counterparts. And on average, they also produce more honey. Cultivating beehives in an urban context will therefore not only enable cities to boost bee health and by extension their agricultural community, but will also help them develop economically.
The most bee-friendly capital
A city that stands out when it comes down to urban beekeeping is Slovenia's Ljubljana. In fact, it is on a mission to become the world's most bee-friendly capital. The city is home to over 300 beekeepers and approximately 4,500 beehives, which roughly comes down to 180 million bees. Food is abundant in Ljubljana's numerous parks and authorities are planting nectar-bearing trees. In addition, the use of glyphosate herbicide for fighting weeds is prohibited in public areas. And the city even has a special response unit to collect runaway swarms.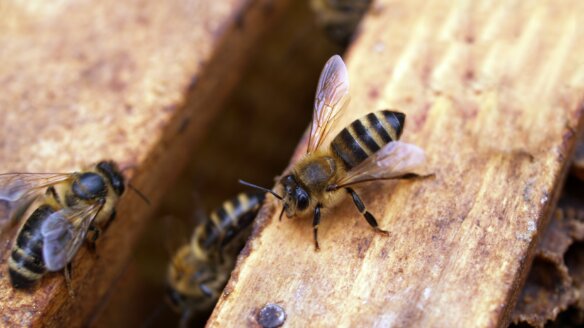 Inspiring urban beekeepers
Whilst we can all learn from the approach of the Slovenian capital, it certainly is not the only inspiring urban beekeeping project out there. Meet five unique urban beekeepers from around the globe:
Looking for more inspiration? Sign up for our newsletter or follow us on Facebook, Instagram or LinkedIn. And don't forget to watch our free 40-minute documentary!