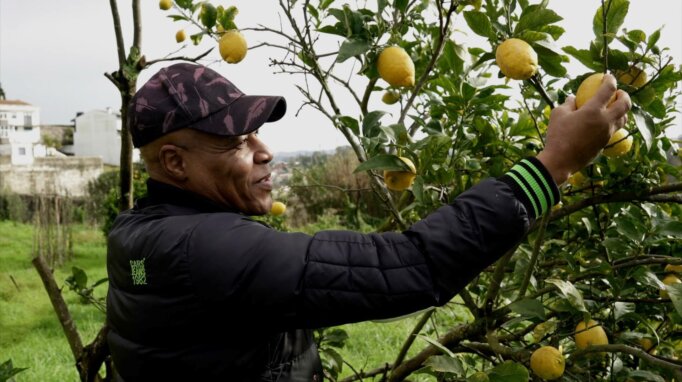 Nestled in the heart of Porto, Terra Solta is a city farm that is cultivating community and sustainability with its organic produce and commitment to environmental practices.
Terra Solta is not a typical farm that you would expect to find right next to Porto's train station. The 100% organic community garden, run by volunteers, is a green oasis, a piece of paradise that brings together people from all walks of life. Vitor Parati, the president of Terra Solta, sees it as "the green of the city" and "the pure air of the city." It's a place where people can reconnect with nature and learn about sustainable living practices.
The Beginning of Terra Solta
Terra Solta, which translates to "loose earth," was founded in 2009 by a group of passionate volunteers who wanted to promote sustainable agriculture and healthy eating. Over the years, the community garden has grown in size and popularity, with a focus on fostering community and encouraging environmentally-friendly practices.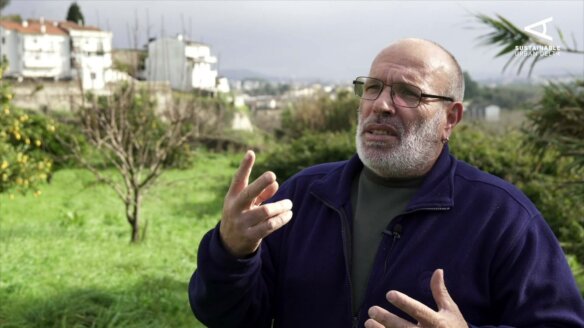 Vitor Parati notes, "We see that the world lives on monocultures. And monocultures are not good for our health because they have a lot of chemicals. If there are more farms like this, it is not only good for us, it is good for the whole world."
Terra Solta's mission is to provide a space where people can grow and enjoy healthy, organic food while promoting sustainable living practices.
Community Involvement
Terra Solta is open to the whole community, welcoming visitors and collaborators from other associations, children's schools, and more. They offer educational programs for children to teach them about healthy eating and citizenship. They also organize events and meals made with food grown on the farm. People can enjoy the food and make a donation, which helps Terra Solta maintain the garden and buy the materials they need.
Vitor Parati describes how the garden is a place of joy and learning for both young and old:
It is a lesson for them and for us. We older people learn, as children do too, and we love it, it fills us with joy.
Sustainable Living Practices
According to the World Wildlife Fund, 40% of all food produced is wasted. Terra Solta aims to combat this problem by growing food sustainably and supplying families with fresh produce. By using organic farming methods and avoiding harmful chemicals, Terra Solta creates healthy, delicious food with no waste. "If you have a little piece of land to grow and you don't use chemicals, you eat healthy food. There is no waste. Eat a smaller apple from here, it tastes better," says Vitor Parati.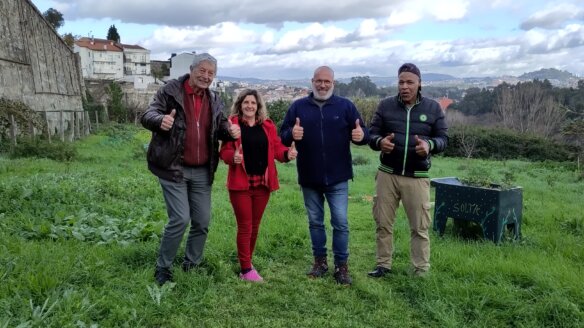 Quality over Quantity
Vitor also believes that quantity should not be the focus of food production. He says, "Most people go to supermarkets and focus on size and quantities. I think that is completely wrong. Quantity is monocultures, chemicals, pesticides." Vitor emphasises the importance of quality over quantity and how growing food sustainably can create healthy and delicious food without waste.
A Vision for the Future
Terra Solta's vision for the future is to create more community gardens like theirs all over the world. Vitor Parati dreams of a world where people can live in harmony with nature and enjoy health and joy. He states, "With little but with health and joy. I think that is what I wish for the whole world. Peace, lots of peace and love. It is needed."
Terra Solta is an inspiring example of how a community garden can bring people together and promote sustainable living practices.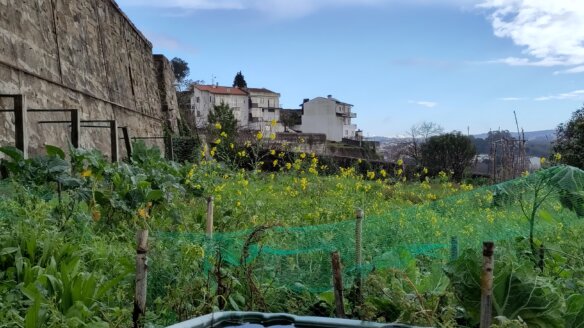 If you want to learn more about how we can create food-producing cities that flourish socially, ecologically and financially, check out this article.