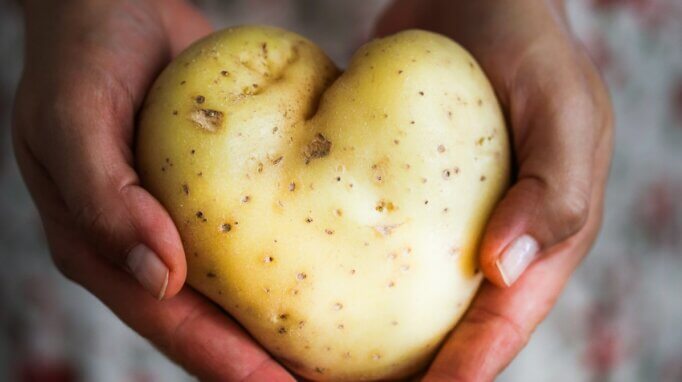 Deforestation. Soil depletion. Food waste. Food insecurity. Our current food system is facing a number of complex challenges. The philosophy of 'buen vivir' might just be the answer we need to solve many of them.
Rooted in the world view of the Quechua people of the Andean highlands in South America, 'buen vivir' is a biocentric, holistic approach to development. The closest English translation of buen vivir – or 'sumak kawsay' in Quechua – would be 'good living' or 'well living'. The buen vivir philosophy focuses on the wellbeing of people in the social context of their community and the environmental situation of that community.
The emphasis on the collective wellbeing rather than that of an individual is crucial and distinguishes buen vivir from most Western, individualized concepts of development. Buen vivir is community-centric, ecologically-balanced and culturally-sensitive. A far cry from how our global food system is currently organized. Applying the principles of buen vivir to the way we feed ourselves opens the door to fresh perspectives on how to build a future proof food system.
Producing food in harmony with nature
Within the philosophy of buen vivir, humanity and nature aren't separate entities, but intertwined and interdependent. Bringing back food production to our cities allows us to restore the lost relationship between humanity and nature. When we rediscover where our food is coming from and what it takes to grow our fruits and vegetables, we will take better care of it. Initiatives such as regenerative urban farms and urban food forests allow us to cultivate and care for what we eat. Urban food production not only enables us to reconnect with our food, it also enhances biodiversity, cuts food waste throughout the chain and reduces the carbon footprint of transportation, all beneficial to the living world we are part of.
Also read: 8 reasons why all cities should embrace sustainable urban agriculture
A sense of the collective
Buen vivir is not about living in harmony with nature as an individual. It's about people living well together in a community, different communities living well together and individuals and communities living well with nature. Urban food production has the potential to make communities thrive within the boundaries of nature. It brings people together in community gardens, fights food insecurity and creates inclusive job opportunities for those who need it most. Buen vivir could also play an important role in reshaping the way urban planners think about allocating space. Instead of allocating urban areas to yet another big supermarket, these spaces can be reserved for a market where communities can sell their local and regional produce.
Small is beautiful
As opposed to the 'big is beautiful' approach of industrial agriculture, buen vivir celebrates small scale production. The thought is that smaller scale production closer to home better reflects and enhances local culture and serves the needs of the locals by including them in the food production process and by protecting their local environment.
Also read: Fighting hunger, one garden at the time. How grassroots initiatives are transforming slums
Buen vivir doesn't aim to go back to ancestral times, as some would argue. Nor is it a rigid blueprint for change. Rather than that, we should embrace it as a stepping-stone for a shift towards a food system where both humanity and nature can thrive and flourish.
Are you inspired by this story? Make sure to sign up for our monthly newsletter and get the best stories about sustainable urban food production delivered straight to your inbox.