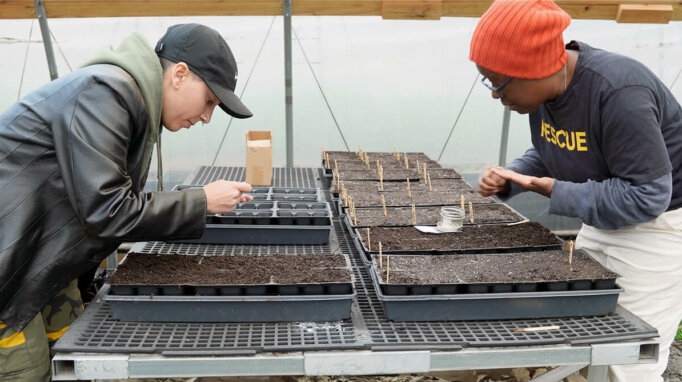 Sheryll Durrant, who is a.o. the dynamic Board President of Just Food, is spearheading an urban ag revolution in New York City. She combats the pervasive issue of food apartheid through the cultivation of community gardens. At Sustainable Urban Delta (SUD), we are committed to transforming urban environments into food-producing communities, creating a healthy and sustainable living environment. As part of our mission, we had the opportunity to visit Kelly Street Garden in the Bronx, NYC, where we witnessed this revolution in action.
Watch the video above where we interviewed Sheryll, an urban farmer, educator, food justice activist, and Sunny, a Food and Agriculture Assistant. Their insights shed light on how urban community gardens are challenging the food apartheid that has long plagued marginalized communities.
A Swamp of Fast Foods, Not Enough Fresh Food
During our interview, Sheryll Durrant painted a vivid picture of the food landscape in these communities. "Around our community, there is food here, just not the right type of food. You know, it's like a swamp, sometimes too many fast foods, not enough fresh food."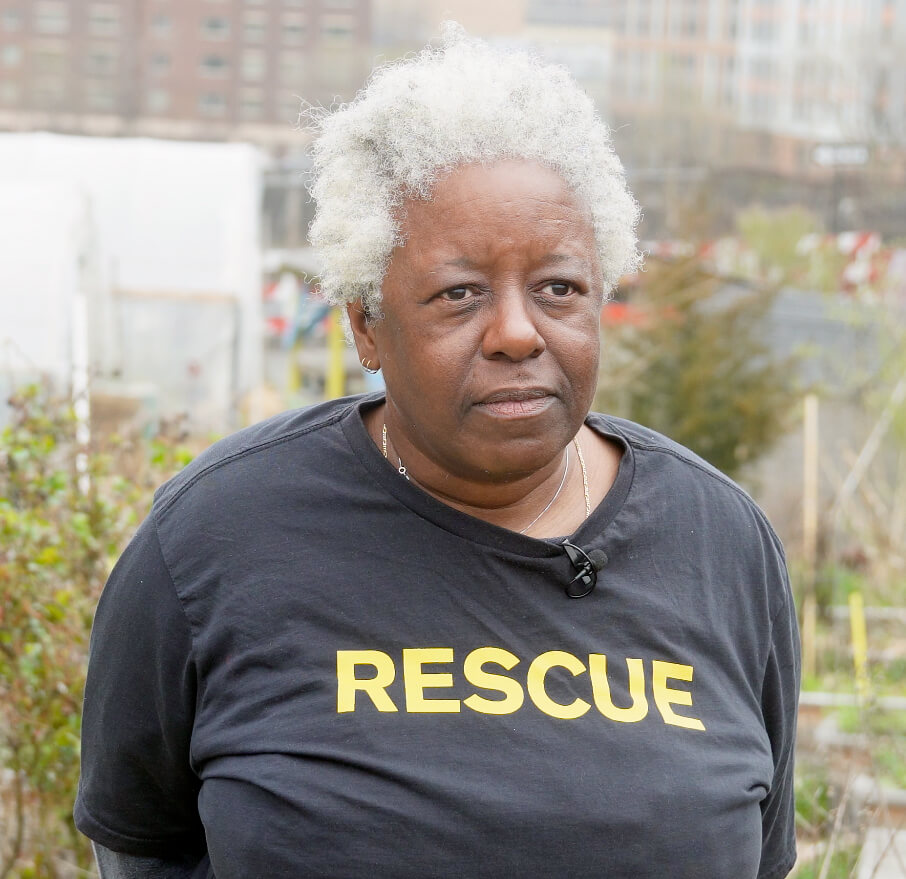 Sheryll's statement encapsulates the struggle of these communities, where access to clean, affordable, healthy food is scarce.
From Vacant Lands to Vibrant Gardens
Sheryll also shared the history of the Bronx, a borough of New York City, which experienced a period known as the "decade of Fire" in the 70s and 80s. Numerous buildings were burned down, leaving vacant lands behind. However, these lands didn't remain vacant for long. "Community members didn't leave. They stayed within these communities. They cleaned up a lot of these vacant spaces, and they turned them into spaces like these," says Sheryll.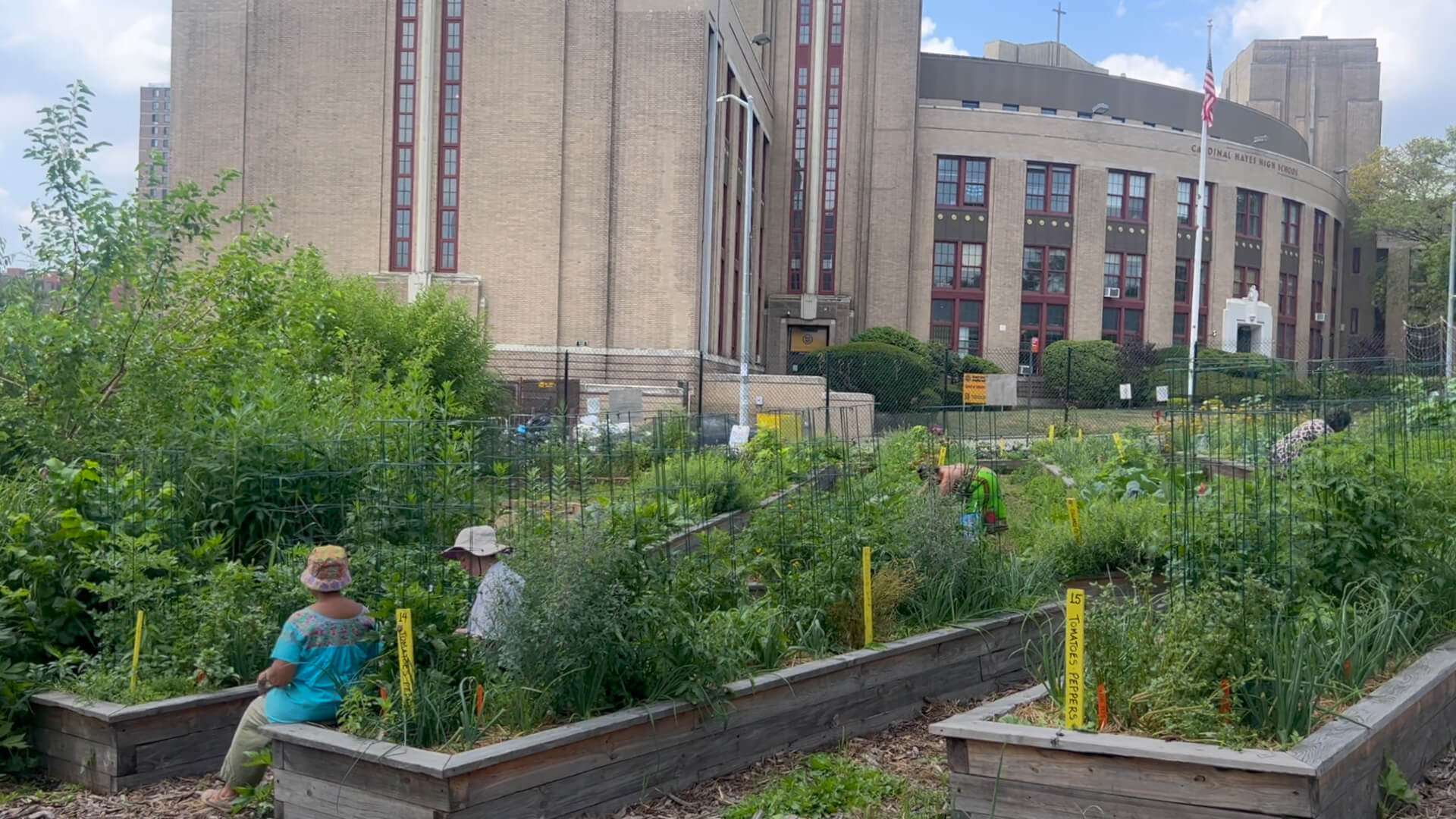 These spaces have now become thriving community gardens, a testament to the resilience and activism of the community members.
Growing Food for Food Security and Sovereignty
During our interview with Sunny, she highlighted the importance of these gardens. "We grow food for food security and we grow food for food sovereignty. So being able to take our power back, being able to grow food, being able to grow culturally relevant food is also important." This quote underscores the dual purpose of these gardens: they not only provide food but also empower the community.
Everything is About Community, Everything is About Solidarity
The community gardens are not just about growing food; they are about growing community. "We grew up in a time where everything was individualistic. They don't think that we can do that without everybody. Everything is about community. Everything is about solidarity. And that to me makes me very hopeful," says Sheryll. This sentiment encapsulates the spirit of these gardens: they are a collective effort, a symbol of community solidarity and resilience.
Reconnect with Our Food System, Reconnect with Our Ecosystem
The gardens also serve as a means for people to reconnect with nature. "Human beings need to be connected to nature. We need more parks, we need more green spaces. Reconnect with our food system, reconnect with our ecosystem," says Sheryll.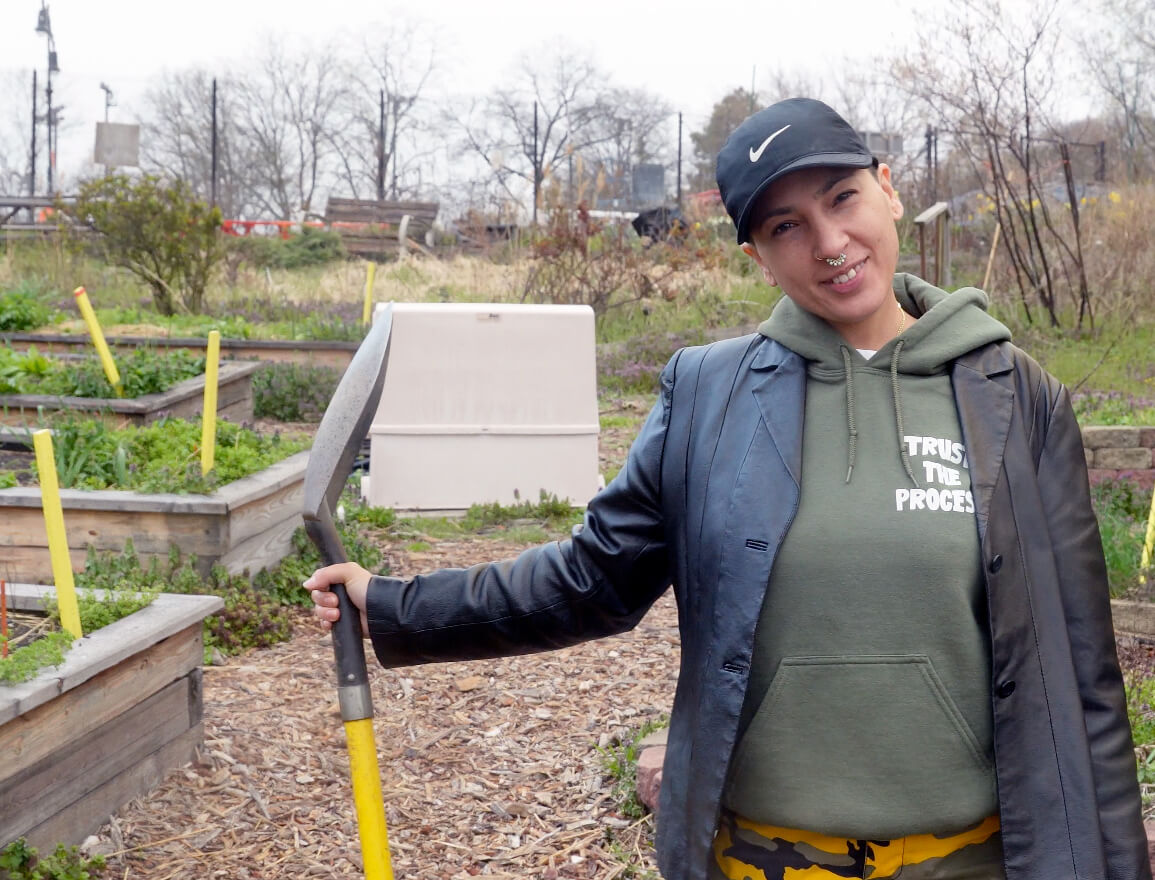 This connection to nature is not just about physical health, but mental health as well. "It's connected to our mental health also. And we need to think of ourselves much more as a whole and not segmented in the way we live," adds Sunny.
Life Lessons from the Garden
Sunny shared a profound insight during our conversation, reflecting on the life lessons she learns from the garden every day. "And I feel like the plants teach me every day about life lessons. Whether you're starting a seed, what does it take to have a seed? To germinate it… What does it take to have ideas actually come into real life and into this realm? What do you need to get rid of in order to grow? I feel like it's kind of like a parallel… like I'm learning about life, I'm learning about the land and also trying to become a better person and all of that."
Super Empowering
The impact of these gardens extends beyond food and health. "It's super empowering … because of the relationship I'm building with the land, the relationship I'm building with my immediate community." says Sunny.  This is illustrative of the transformative power of these gardens: they empower individuals, build relationships, and foster a sense of community.
In our work at SUD, we have seen similar initiatives in action. For instance, we interviewed Qiana Mickie, the Director of Urban Agriculture in the NYC Mayor's Office, who is building a resilient and equitable city through the power of urban farming. She is instrumental in the development of New York's Urban Agriculture strategy, including policies that stimulate community gardens in underserved neighborhoods.  These gardens provide not only fresh produce but also act as places of healing and community building.
We also had the chance to interview Anastasia Cole Plakias, the Chief Impact Officer at Brooklyn Grange Farm in New York City. Anastasia is pioneering a transformative journey from urban rooftops to food justice. She emphasized Brooklyn Grange's community-centric approach: "I hope that we are able to collaborate with this community to create a more food secure community, a community that has greater autonomy over the access to food and green spaces."
More than just food
Urban community gardens in NYC are more than just a source of fresh food. They are a beacon of hope, a symbol of resilience, and a testament to the power of community. They are a green revolution in the concrete jungle, fighting food apartheid one garden at a time. The work of organizations like Just Food is crucial in this fight, and their shared vision of transforming urban environments into food-producing communities is a promising strategy for a healthier, more sustainable future.
If you want to learn more about this inspiring initiative, check out Just Food, the organization leading the charge in empowering marginalized communities through urban farming. For more insights about NYC's Urban Agriculture, make sure to check out this NYC section on our website with exclusive interviews and reports from the Big Apple.