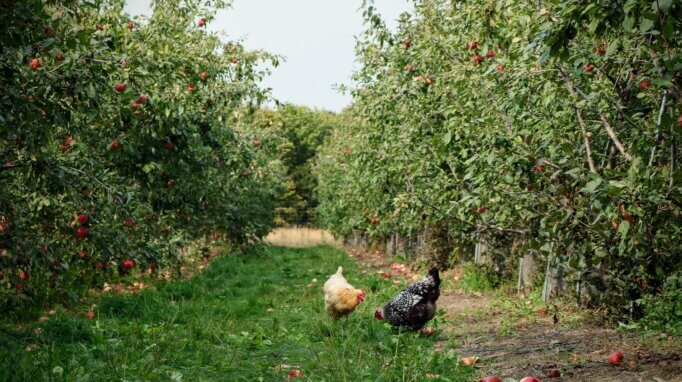 From former industrial terrains to giant roof tops: as it turns out, the empty spaces within cities hold the key to many societal solutions. By utilising these urban areas for sustainable food production, we can plant the seeds for a healthier and more ecological world.
Sustainable urban agriculture is full of potential. For starters, growing fresh and nutritious food within cities can put a stop to food deserts and food insecurity, enabling hundreds of thousands of people to swap processed meals (or in some cases no meals at all) with fruit and vegetables. In addition, food production in cities boosts biodiversity, reduces food waste, reconnects people to the source of their food and creates honest jobs for local community members.
But where to begin, literally? The good news is: even though your city might seem full, it usually is not. Old car parks, abandoned industrial areas, empty rooftops, cellars and even rivers and canals: when it comes down to urban food production, the opportunities are plentiful. These pioneers prove it:
Growing food on top of supermarkets
What if your veggies would be grown right on top of your local supermarket? This is exactly what Gotham Greens is doing. By reimagining urban landscapes, this ecological and technological pioneer produces local and fresh food whilst revitalising communities.
The largest rooftop farm in the world
With street-level space at a premium, Gotham Greens is not the only one turning to rooftop solutions. In Paris, right on top of Paris Expo's Pavillon 6 in the southern 15th arrondissement, you can find the largest rooftop farm in the world. Nature Urbaine produces up to one thousand kilos of fresh produce per day, providing Parisians with lettuce, tomatoes, strawberries, beets, basil, mint, and other fresh and organic fruits, vegetables and aromatics.
Floating food forest
As many as three million New Yorkers are living in places with a shortage of access to fresh, healthy food. An additional challenge for the city that never sleeps is that growing or picking food on New York's public land is considered illegal. Determined to spark a change in the way we produce and consume food, Swales founder Mary Mattingly decided to start a food forest on a barge, utilizing marine common law to make her floating food forest legally and publicly accessible.
Edible parking lot
By using bike messengers to deliver locally grown food around the city, the founders of Cargonomia connect sustainable food production with low-emission transport, tackling several issues at once. The cooperation turned a dried-out wetland in a residential area of Budapest into a food forest. The land, that was previously used as an illegal parking lot, is now bursting with edible plants and trees, all planted and maintained by a group of local volunteers.
Looking for more inspiring stories on sustainable urban food production? Sign up for our monthly newsletter!